Liquor Authority employees constantly seem to dream up new requirements. Many of these requirements you will not find anywhere in writing.
This is why so many bars, liquor stores, hotels, restaurants and other types of businesses rely on New York State Liquor Authority Consulting for how to get a liquor license.
We understand how the NYS Liquor Authority operates because we have retired Liquor Authority officials on staff. We use this experience and first hand knowledge to help make it easy for you to figure out how to get a liquor license. 
Contact Our Liquor License Experts Online 
How to Get a Liquor License: Common Problems

Has your liquor license application been rejected for some crazy reason that you cannot find in the ABC Law? Don't be surprised, it happens all the time!
In our opinion, if you are not a professional in contact with the three SLA offices on a daily basis, your liquor license application could be rejected or delayed.
Deficient liquor license applications can easily be rejected or delayed for many months.
Contact our liquor license experts online or by telephone to determine if our services fit your liquor licensing needs. For one low flat rate, our consultants will do all the work for you, your attorney, or your accountant.
To get in touch with our liquor license experts, Call Us at 888-252-2830


The Process for How to Get a Liquor License Is Complicated. Don't Do It Alone.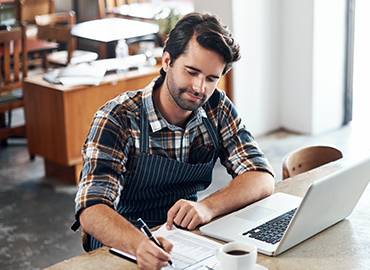 We do not recommend that you attempt to deal with the Liquor Authority by yourself.
The Liquor Authority has the right to make their own rules. It seems they change the rules, required forms, and documents almost on a daily basis, depending on which examiner you are dealing with.
If your application is rejected, the SLA can confiscate your filing fee.
Need to Know How to Get a Liquor License in New York State?
For years, when people need to know how to get a liquor license in NY State, they've relied upon the experts at New York State Liquor Authority Consulting. 

We have assisted in the processing of well over 6,357 approved liquor license applications. 

Save yourself time, money, frustration and having to do the whole process all over again.
Click here to contact our liquor license experts today!
We Make It Fast & Easy to Get a NY Liquor License

When you work with New York State Liquor Authority Consulting, we make it affordable, fast and easy to figure out how to get a liquor license. 
The New York State Liquor Authority Consulting team consists of retired Liquor Authority investigators, examiners, representatives, and attorneys. We are regulatory experts. We have the expertise to file your liquor license application correctly. 
Our Experienced Staff Will:
Provide a pre-application evaluation of your NY liquor license needs
Advise the correct license or permit for your application
Conduct an on-site survey
Complete premises diagrams
Block diagrams
Frontal elevation diagrams
Take the appropriate photos and format to SLA specifications
File Municipal Notice with your city, town, or community board
Proximity report
Demographic study
Legal notices
Obtain a surety bond
Complete a correct application with appropriate documentation
Evaluate all documents to be sure they meet SLA requirements
File your application promptly
Continuous status follow-up
Help to locate a liquor business to buy
Sell an existing liquor business
When you get it done with New York State Liquor Authority Consulting, you get it done right, you get it done fast, and you get guaranteed approval.